Join our Partner Ecosystem to bring trust, security and speed to every business
transaction.
PaymentWorks protects against business payments fraud, ensures regulatory compliance, and automates vendor management processes so every company can be 100% certain about every third-party they do business with.
---
PaymentWorks platform creates efficiencies to the complex, highly manual vendor management process. We aim to create partnerships that deliver additional value to customers and our platform.
PaymentWorks partnership philosophy is centered around what benefits the customer first. Once certified, partners get the tools and technical support needed to make sure you can deliver the best to support and value to our mutual customers.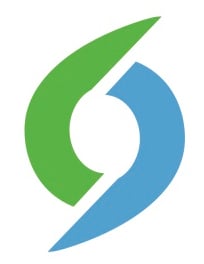 The PaymentWorks Difference:
●Shift liability for payments fraud from payer to PaymentWorks
●Continuous compliance monitoring for sanctions
The PaymentWorks Partner Ecosystem Includes:
System Integrators
Our SI program
allows for the
delivery of a world
class experience for
onboarding,
enablement, and
technical integration
of PaymentWorks. Our partners add client-value by increasing operational efficiencies, collaboration and asset productivity to fast-track digital transformation. PaymentWorks SIs go through a rigorous training program in order to be certified to deliver top quality services to our customers.
Technical Partners
As organizations grow, tech sprawl becomes a challenge. Through our Technology Partner Program, top of the line ecosystem partners can integrate their product offerings directly into our platform so customers can more easily access the benefits from products and services they value.
Referral and Reseller Partners
PaymentWorks
partners
understand the
value of Supplier
Information and
Identity
Management. They
want to help their clients achieve the ultimate success when it comes to vendor management: a clean and secure vendor master. Our Reseller and referral Partner Program supports partners as they guide customers on the road to digitization.
Strategic Partners
The Strategic
Partner Program
enables us to
develop deep
technology and go
to market
relationships with
the largest brands in the world such as Banks and Insurance Companies. Our platform is very partner friendly and gives customers the unique ability to bridge the internal gap between how, when and why a customer chooses to on-board their vendor, how they prefer to pay their vendors, and when it comes time to transact it is verified and secure.